What to do in and around Edinburgh
|Read time 3 mins
Aside from the city centre and its UNESCO Heritage Site status, there are plenty of sites to explore around Edinburgh.
From Botanic Gardens and art galleries to spas and seaside fun, there is so much to explore in and around our city!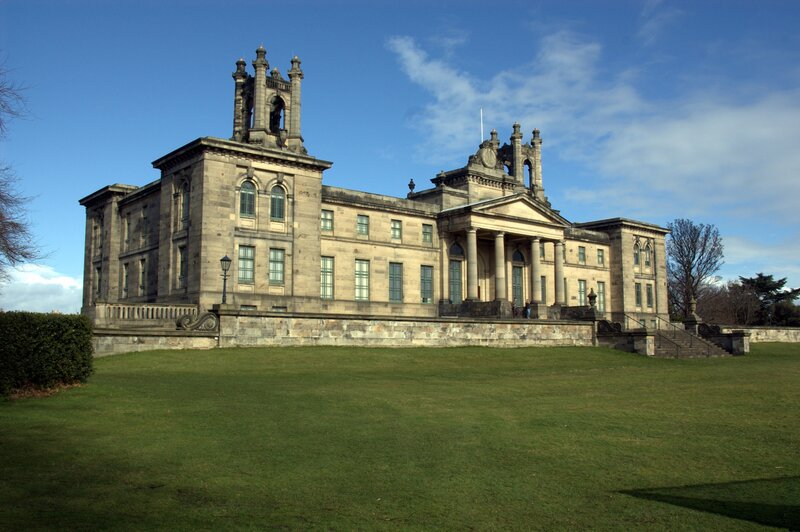 "

Take a stroll down the high street and discover boutiques, independent cafés and award-winning food shops, including butchers and fishmongers.
What to do in and around Edinburgh
Read on for our guide to the best places to visit in and near Edinburgh, offering fun for all the family!
Things to do around Edinburgh
A short bus ride from Princes Street you will find the Royal Botanic Garden, a 70-acre plot incorporating collections from around the world.
The west entrance to the gardens is via the John Hope Gateway, a world-class biodiversity centre where visitors can explore temporary exhibitions as well as plant specimens using a microscope.
With a coffee shop and a terrace overlooking the gardens and a shop selling books, gifts and plants, this is a great stop during your self-catering break.
If you enjoy visiting art galleries, make sure to add the Scottish Galleries of Modern Art to your list!
Located close to Edinburgh's West End on Belford Road, these two galleries offer spaces to relax, play and discover top artists from the past 100 years.
Modern Two, the former Dean Orphanage, is a particularly stunning building, while the grounds of Modern One are an exhibit in themselves, featuring Charles Jencks' 'Landform' artwork.
Venturing further afield, our self-catering guests can sample fresh fruit at Craigie's Farm near South Queensferry, meet wild animals at Five Sisters Zoo or sample Scotch whisky at Glenkinchie Distillery.
Top areas of Edinburgh
Down the road from the Royal Botanic Garden, you will find Stockbridge, one of the most loved and wonderful places to visit during your self-catering break.
Take a stroll down the high street and discover boutiques, independent cafés and award-winning food shops, including butchers and fishmongers.
In Stockbridge, there is also the chance to relax at the Floatarium Spa where customers and reduce aches and pains and take time away from the busy life in Edinburgh.
Along Edinburgh's coastline, we find Leith and Portobello, which are both accessible by bus from the city centre.
Leith is the city's former maritime hub and today offers world-class restaurants, shopping and the Royal Yacht Britannia, used by the royal family from 1954 to 1997.
Portobello is a great location for a traditional seaside trip, with a promenade featuring arcades and takeaways as well as a beach and swimming baths to enjoy time with family.
Day trips from Edinburgh
If you are taking a city break to Edinburgh you may wish to take a day trip to one of the many great locations in our neighbouring regions.
As the capital of Scotland, Edinburgh is well connected by both public transport and roads, which you can take advantage of if you bring the car for your stay at one of our properties with indoor or outdoor parking.
For a history-filled day trip, head to Traquair House in the Scottish Borders, the oldest inhabited house in Scotland.
Visit Traquair and follow in the footsteps of Scottish Kings and Queens, including Mary Queen of Scots and learn of the property's turbulent history when the former owners participated in Scotland's religious wars.
All tastes are catered for with a coffee shop, gift shop and even one of Britain's smallest breweries, producing Traquair House Ale.
Along the coast, to the east of Edinburgh, you will find East Links Family Park in Dunbar, a must for any self-catering guests at our family-friendly properties.
Jump aboard the safari train and take a tour of the farm and its animals, or let the kids run riot on trampolines, pedal tractors and more!
East Links is fully kitted out for visitors with young children or mobility issues, providing a stress-free family day out from Edinburgh.
After visiting the park there is the opportunity to explore Dunbar itself, complete with the historic fortress of Dunbar Castle, dating from the 12th century.
Book a city break with Reserve Apartments
When staying in Edinburgh, make sure to visit the surrounding areas as there is so much to enjoy.
Book a self-catering break with us today and get ready to explore!