|Read time 2 mins
Whether you are travelling to Edinburgh by car, plane or train, there are many ways to get around the city during your self-catering break.
Edinburgh's fantastic public transport system allows visitors to easily travel around Scotland's capital city, while the vast range of parking options enables drivers to access top city centre attractions.

Read on for the Reserve Apartments guide to the best transport options in Edinburgh for our self-catering guests.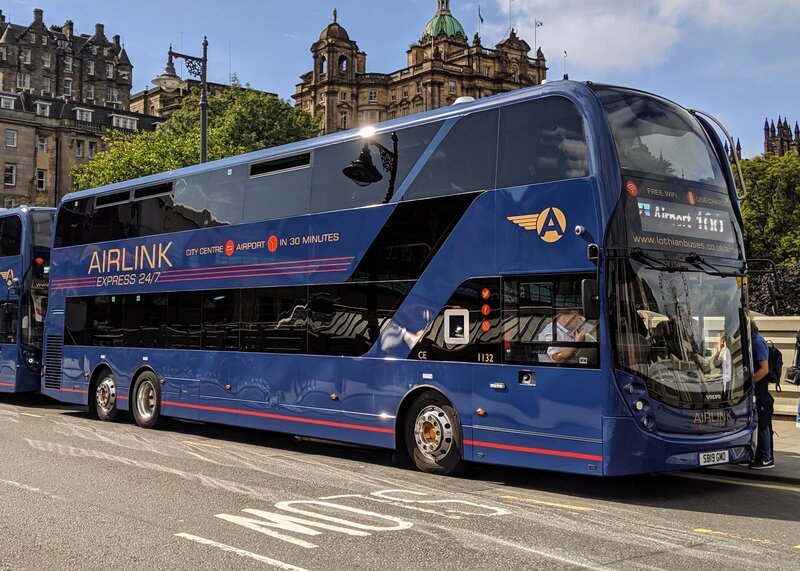 "

There are so many options available for travelling around Edinburgh during your stay at our self-catering holiday lets.
Transport in Edinburgh
Map of Edinburgh city centre
The best place to start when planning travel in Edinburgh is with a map of the city centre. Our useful map shows you the top city centre attractions so you can begin planning your self-catering break in the city.
All of the Edinburgh sights highlighted here are easily accessible by public transport, including the bus and tram systems, making it easy to travel around without a car.
Public transport in Edinburgh
Whether you are planning to travel around Edinburgh without a car, or leave your car parked at your self-catering holiday let, the city's public transport system has all you need.
The Edinburgh bus network is run by Lothian Buses and provides one of the cheapest ways to travel in the city.
With single or day tickets on offer, as well as children's tickets, their bus routes will quickly get you from A to B.
For visitors looking to take a day trip from Edinburgh, there are long-distance options with Stagecoach and CityLink offering routes to other major UK cities including Glasgow.
Edinburgh Waverley railway station also has lots of ways to travel around the UK, with mainline services connecting the city to Glasgow, London as well as many beautiful areas of Scotland.
Travelling to Edinburgh Airport
Edinburgh Airport is around a half hour's journey from the city centre and there are several transport options on offer to our self-catering guests.
A good choice for public transport is the Airlink bus service, run by Lothian Buses.
This transports guests to the city centre and runs frequently throughout the day and night.
Another good choice is the Edinburgh Tram network, offering a smooth service from Edinburgh city centre to Edinburgh Airport, where the terminus is located right next to the terminal building.
There are also excellent taxi and car transfer services available from Edinburgh Airport, both from local companies such as City Cabs and global companies like Uber.
Travelling by bike in Edinburgh
For visitors who wish to explore Edinburgh at their own pace and without a car, cycling is a great option.
The city has an excellent network of former railway lines which have been converted into cycling paths.
These enable visitors to connect with major areas of Edinburgh while avoiding busy roads.
Outwith the city centre visitors will also find the Pentland Hills, which are home to mountain biking paths, as well as the Forth Bridges, offering a route across the Firth of Forth into Fife.
Car parking in Edinburgh
If you are heading to Edinburgh by car, there are plenty of choices for parking in and around the city.
From paid car parks in the city centre to on-street parking, Edinburgh city centre offers good options to visitors.
There is also a fantastic Park and Ride network, allowing visitors easy access to the city centre without the stress of driving around Edinburgh itself.
Book with Reserve Apartments
There are so many options available for travelling around Edinburgh during your stay at our self-catering holiday lets.
Whether you are travelling with or without a car, you won't miss any of the top attractions in Edinburgh's city centre!