|Read time 3 mins
November is the perfect time for exploring Edinburgh.
As crowds subside, trees turn glorious shades of rust and cinnamon, the city opens itself up to new guests with all sorts of autumnal delights. We've put together a list of some seasonal highlights, events and things to do to inspire your city break.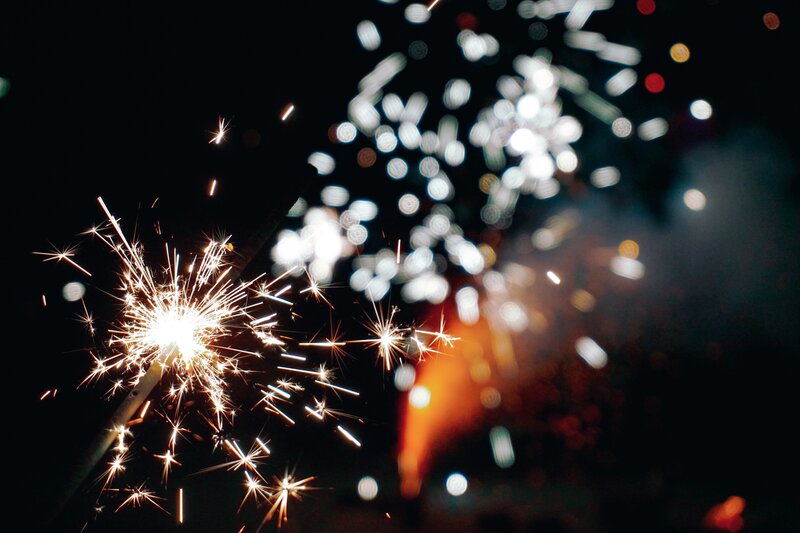 "

Sitting pretty in 70 acres...the awe-inspiring Royal Botanic Garden Edinburgh is one of the city's most beloved treasures.
Bonfire night in Edinburgh
In 1605 Guy Fawkes took part in the failed Gunpowder Plot to blow up Parliament.
400 years later, the UK still remembers this fateful night with bonfires and firework displays.
Edinburgh has plenty of public Bonfire Night events each year, which are always great fun for the family.
We also recommend hiking up one of Edinburgh's many hills for a wonderful bird's eye view of the displays!
Enjoy Edinburgh's changing seasons
Sitting pretty in 70 acres of beautiful botanical biodiversity, the awe-inspiring Royal Botanic Garden Edinburgh is one of the city's most beloved treasures.
This tranquil space is fantastic for a romantic stroll or a wholesome family walk.
From a Chinese hillside walk to walled gardens, the Royal Botanic Gardens are a true oasis in the busy city.
There's free admission to the main grounds, and the small fee for the 10 outstanding Glasshouses, each with its own climate zone, is well worth it.
Afterwards, head to nearby Stockbridge, one of Edinburgh's most beautiful areas with lots of fantastic independent businesses.
Stockbridge has many cafes and coffee shops where you can warm up with a cosy cup of something hot and delicious and watch the world go by.
Come hear the music at Edinburgh venues
Edinburgh's fantastic theatres have shows running throughout the year, and what better month than November to sit back and enjoy a spectacular performance?
With Edinburgh Playhouse, Festival Theatre and many more, the city offers the opportunity to enjoy a musical, stand-up comedy or even a ballet.
St Giles' Cathedral on the Royal Mile also hosts regular concerts which are well worth a listen.
We advise checking their website for a schedule of both paid and free concerts featuring artists from around the country.
Embrace the Edinburgh rain
The National Museum of Scotland turns your rainy-day contingency plan into a not-to-be-missed firm favourite.
The museum is located on Chambers Street in the heart of Edinburgh's Old Town and is a great place for families to spend a few hours together.
The permanent (and free!) collections continue to delight with Natural World, Science, Art and Design, and World Culture galleries, to name but a few.
See Dolly the Sheep, learn about Scotland's history and observe how fashion has changed over the years!
Keep an eye out for the museum's paid, temporary exhibitions which change every few months.
Edinburgh's festive season
Whether you're an avid advent advocate (try saying that after a mulled wine!) stretching out the Christmas cheer for as long as possible, or just want to beat the crowds, a trip to Edinburgh in November is a great opportunity to dip your toe in the festive action.
Towards the end of the month, the Christmas Markets arrive in the city, turning Edinburgh into a truly magical place.
Whether you want to browse the market stalls in Princes Street Gardens or brave the fairground rides, Edinburgh has everything you need to get into the festive spirit.
Don't forget the many shops the city has to offer for your Christmas shopping too!
Other things to do in Edinburgh
If you are in Edinburgh at the end of November, make sure to seek out St Andrews Day celebrations.
30th November is the day of Scotland's patron saint and is the perfect opportunity to sample national dishes, or perhaps a tipple of Scotch whisky!
For more inspiration for things to do throughout the year, head to our blog post, which takes you through our great city's calendar.
Book a November city break to Edinburgh
Have we enticed you to visit our beautiful city?
If our November Spotlight has got you hankering for a last-minute weekend away, head over to our portfolio to see our fantastic late-deal discounts.