|Read time 3 mins
Edinburgh is a fairly compact city and has an efficient public transport network.
Read on for our guide on how to travel around the city during your self-catering break with Reserve Apartments.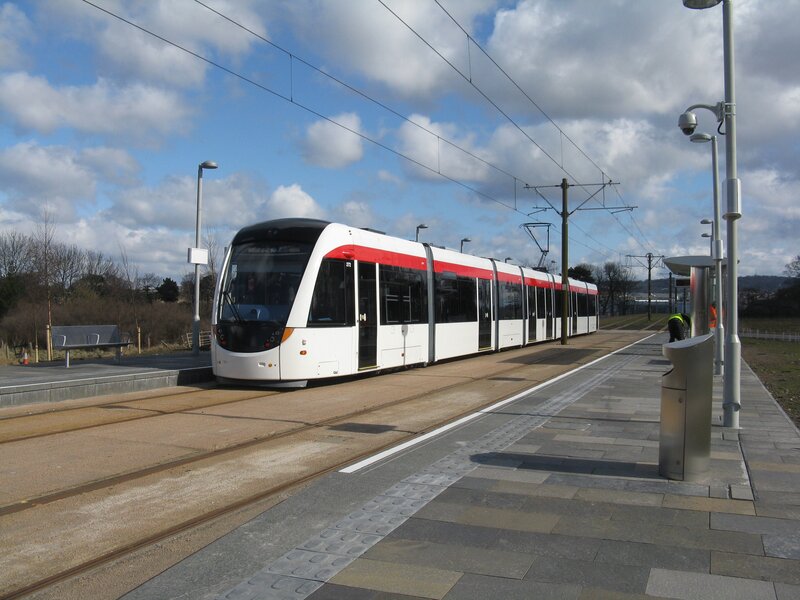 "

Be sure that you will be able to travel across the city with our excellent transport network.
Travelling around the city of Edinburgh
We've provided information below on all the various methods for buying tickets, as well as route planners and other useful info for travelling around Edinburgh.
Edinburgh Buses
Buses are plentiful in Edinburgh and operate all over the city, with Lothian Buses and First Scotland East being the largest and most visible operators offering local services, day and night.
Lothian buses
Lothian Buses are arguably a more economical way to get around Edinburgh, with single or day tickets available for adults and children. They also offer special tours and airport shuttle services.
Use the Lothian Buses' excellent journey planners to help you navigate the city in the quickest and easiest routes.
Scottish Citylink and Stagecoach
Other coach companies such as Scottish Citylink and Stagecoach provide well-developed inter-city bus services to London and other UK destinations.
Bus station in Edinburgh
The main bus terminal for travel to other cities is Edinburgh Bus Station, located on Elder Street in the city centre.
Whilst there is a wide range of ticketing options designed to make life easier for travellers.
Just bear in mind that if you're using cash to buy a ticket make sure it's the exact amount as drivers can't give change.
Edinburgh Train Services
As home to the UK's second-largest rail station, Waverley, Edinburgh is well known for its mainline inter-city services to Glasgow and the north, as well as its popular 'East-Coast' route to towns and cities to the south such as Newcastle, York, Leeds, Peterborough and London.
Train services are well organised and provided by several rail companies including Virgin and Scotrail.
You're most likely to be travelling on Scotrail trains if you're just travelling within Scotland, especially if you're travelling to the more rural destinations in the Scottish Highlands.
They also have a busy route between Edinburgh and Glasgow.
The Edinburgh Borders Railway is an important rail link to the Scottish Borders that was controversially closed during the 1960s leaving the Scottish Borders with no rail link.
Now it's fully restored, reopened and operating successfully.
National Rail is another useful resource for planning your train trip which integrates the timetables of different railway companies and routes.
Edinburgh Trams
Trams are the new kid on the block in Edinburgh - at least these sleek modern ones they have nowadays are.
Introduced, or rather, re-introduced, to the city in 2014 after an absence of around 60 years, Edinburgh now has a much-awaited, and highly-efficient tram system.
It now runs from Leith to the airport, taking in local stops along the way including Ocean Terminal, Princes Street, Haymarket Station, Murrayfield Stadium, and the Gyle Centre.
The tram service is owned by Edinburgh Trams and runs in partnership with Lothian Buses.
Overnight, passengers can use a bus-link service that runs between the airport and Edinburgh's city centre.
Edinburgh Car Hire & Rental
As a modern capital city, it's no surprise that Edinburgh has an abundance of car hire and rental firms.
Many are familiar with UK-wide, high-street companies such as Avis and Budget that offer the ability to pick up a car in Edinburgh and drop it off in any other major town or city in the UK.
In addition, local rental places offer a competitive hire service.
City-Centre locations tend to be pricier but there are some reputable and affordable car hire companies around the airport and nearby Ingliston area.
If you need your own wheels we advise booking online in advance (where possible).
For suggestions on car parking in and around Edinburgh, head to our guide on Edinburgh car parks.
Cycling in Edinburgh
Edinburgh has rain, wind, and hills, and traffic is often heavy. So it may come as a surprise to learn that it is considered one of the better cities for cycling in the UK.
Part of this is down to its extensive off-road cycle network built along old railway lines which were closed down in the Sixties to make way for the brave new age of the car.
These 'green corridors' now provide a haven for wildlife and non-motorised traffic alike.
By bike you can see Edinburgh in all its permutations in a day, from the run-down housing schemes to the Georgian New Town, the beach at Crammond in the North to the leafy suburbs in the South.
Unfortunately, there are few of these routes within the city centre itself and since they pass few shops or places of work, they're more suited to leisure riding.
Cycling uptown is definitely a less leisurely affair, although experienced cyclists shouldn't have a problem.
Also, as climate change and environmental concerns grow, Edinburgh City Council has started taking cycling more seriously with more space devoted to bicycles on city streets.
In recent years, more bike lanes and bike boxes at traffic lights have also been painted on roads and traffic calming measures introduced in busy biking commuting areas. However the network is far from joined up and motorised traffic is still a major deterrent for would-be cyclists.
Book an Edinburgh city break
Book with Reserve Apartments and be sure that you will be able to travel across the city with our excellent transport network.