Things to do in Glasgow with Kids
|Read time 2 mins
When you pay a visit to Glasgow you're guaranteed to find plenty of things to do and see with the kids.
Whether it's toddlers or teenagers, rain or shine, Scotland's friendliest city has a wealth of interesting experiences to offer and none of them will break the bank.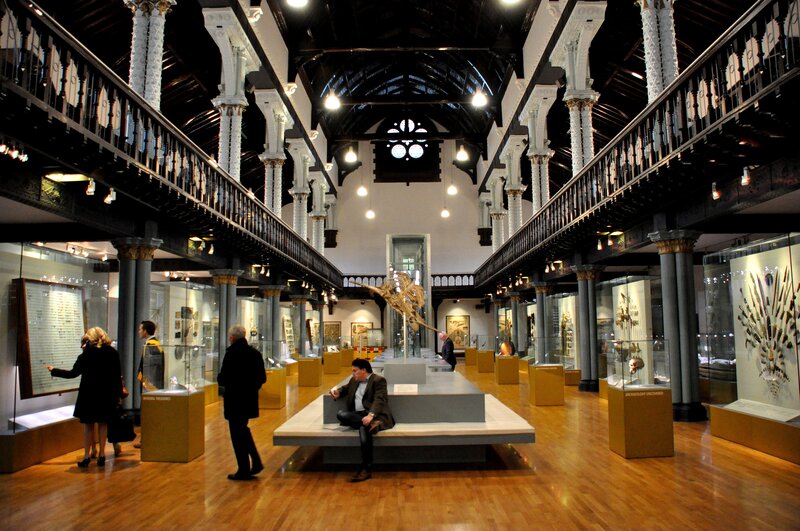 "

Kids of all ages...will be enchanted by hundreds of interactive exhibits and attractions
What things are there to do in Glasgow with kids?
Here are some of our top recommendations for things to do to keep the kids (including toddlers) entertained in Glasgow, whether you're a local or visiting for self-catering break.
Glasgow Science Centre
Kids of all ages, whether they're science lovers or not, will be enchanted by hundreds of interactive exhibits and attractions.
They include a full-dome planetarium, an IMAX theatre with the biggest screen in Scotland, the revolving Glasgow Tower with 360-degree views of the city, and the science mall, which is home to three entire floors of hands-on activities.
There are free workshops too, plus free spooky events each Halloween for children to enjoy!
Wonder World Soft Play, Glasgow
The little ones will find no end of adventure in Glasgow's biggest indoor play centre.
Slides, ball pools and labyrinthine tunnels will keep them occupied for hours, while parents can relax in the on-site café. Perfect for using up some energy on a rainy day.
Visit the Animals at Tollcross Children's Farm
Children and adults alike will content themselves with Shetland ponies, llamas, Shire horses and a whole host of other animals to play with here.
There are plenty of things to do including educational activities to get involved with, and best of all – it's free!
Riding at Tannoch Stables
If they liked the farmyard, they'll love these stables, set within half an hour's drive from Glasgow city centre.
Visitors flock here for friendly riding lessons, hacks for kids, and "own a pony" days.
There are arenas both indoors and outdoors, and miles upon miles of country paths to ride on, so it's sure to be a great day whatever the weather.
Discover History at the Hunterian Museum
The University of Glasgow is home to Scotland's oldest museum, which displays a staggering collection of over a million artefacts for them to see.
They include a real, 2500-year-old Egyptian mummy, a prized map of the world from 17th century China, a 330 million-year-old fossilised shark and all manner of other archaeological, zoological and geological wonders.
Another great historic attraction is New Lanark, located just outside Glasgow.
These 18th century cotton mills were built by pioneer Robert Owen and today are a UNESCO heritage sites for visitors of all ages to enjoy.
Sharmanka Kinetic Theatre
This one offers something a bit different. Located in the heart of Glasgow, the Kinetic Theatre showcases the eccentric creations of sculptor-mechanic Eduard Bersudsky – which are made entirely from scrap.
Visitors can wander among dozens of weird and wonderful sculptures of every shape and size, which range from mystifying contraptions to other-worldly, dragon-like creatures.
Each tells a different story; with a whole heap of things to do in the Theatre, it's an experience the kids are unlikely to forget any time soon.
Mural Trail of Glasgow
If it's a fine day, why not head out into the city and follow the Glasgow mural trail? With highlights such as Billy Connolly, Thomas Muir and even a swimmer!
The first mural was completed in 2008 and the collection has grown ever since.
These eye-catching pieces of art add a wonderful splash of colour to the city.
Book with Reserve Apartments
Whether you are looking to take a city break to Glasgow, or a day trip from Edinburgh, Reserve Apartments has a self-catering holiday let for you.
Browse our portfolio and book today - we look forward to welcoming you!