5 International Restaurants in Edinburgh
|Read time 2 mins
Edinburgh attracts people from all over the world. Some come for a holiday, others spend their gap year here, and a few even settle down.
The international vibe of the city is reflected in the wide range of international cuisines that Edinburgh has to offer.

Whether you are an expat yourself and feel a little homesick or you are just excited about trying something new, you will find whatever 'world food' your tummy desires.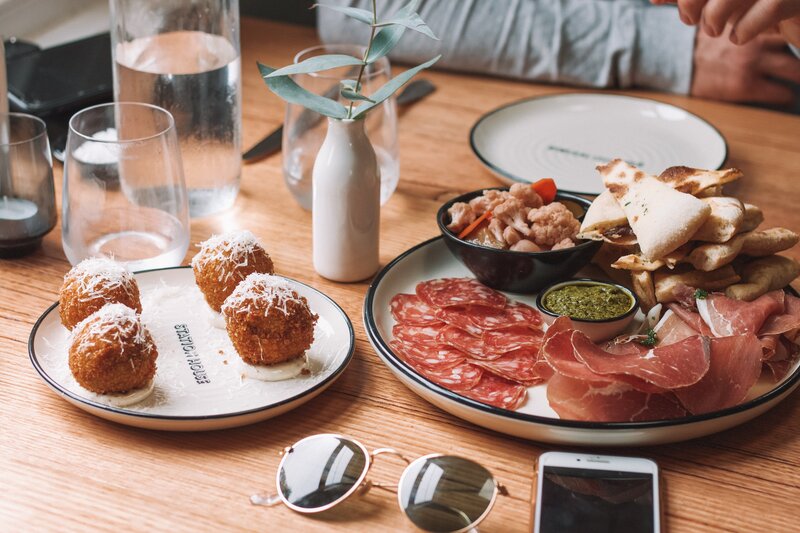 Best international restaurants in Edinburgh
To help you choose, here are the top 5 international restaurants in Edinburgh.
How do we know which are the best places to eat in the city?
We asked international students and an English Teacher from Alba English School which is the best restaurant in Edinburgh serving food from their country.
Who would know better? Here is what they told us:
Italian restaurant in Edinburgh
Marco - Italian: He recommends Gaia, a restaurant in the Leith district.
In his opinion, it is not only a place to have a tasty lunch but also a place to meet other Italians and feel like you are spending the afternoon in Italy.
"The people who work there are kind and nice and there is always a good atmosphere. I can eat good food and meet other Italian fellas."
Furthermore, Marco told me that they make their own fresh pasta and the prices are very affordable.
They also offer Italian delicacies such as a great selection of dry pasta, cold meats, and olive oils.
French restaurant in Edinburgh
Lucile - French: Lucile recommends Chez Jules in Hanover Street because the food is authentic and the place is beautiful with a lovely ambience.
The prices vary depending on the dish. Lucile's favourite dish: "I love snails and their Crepe Suzette with brandy, lemon and orange."
Chez Jules is open throughout the week and also offers a lunch menu for those looking for a midday refuel before continuing sightseeing.
From steamed mussels in white wine to goat cheese salad, the restaurant offers delicious, traditional French cuisine.
Another great choice is Cafe St Honorè in Edinburgh's New Town which transports diners to Paris with their fantastic dishes!
Chinese restaurant in Edinburgh
Qiao - Chinese: Qiao's first choice of the Chinese restaurant in Edinburgh is the Lian Pu [脸谱] on Marshall Street.
This restaurant is one of the most famous places in the Chinese student community.
Qiao explains the popularity: "The restaurant has different ways to eat. You can choose between noodles, BBQ, hot pot and they have a great variety of juices"
She also likes it because she can go by herself or with friends and feels comfortable either way.
Another benefit is that the menu is available in Chinese as well as in English and each dish on the menu also comes with a picture.
Scottish restaurant in Edinburgh
Hugh - Scottish: One of our favourite teachers recommends Howies, with restaurants at Waterloo Place and Victoria Street.
With seasonal produce being used to make tasty dishes, this is a must for an authentic Scottish dining experience.
Spanish restaurant in Edinburgh
Virginia - Spanish: Virginia recommends Indaba in the heart of Tollcross. She loves this restaurant for the Spanish tapas and the high-quality food.
"The staff are very nice and the food is great at a reasonable price."
Her favourite dish: "I'd choose Spanish tortilla with pisto - Spanish omelette with fried vegetables.
This place also satisfies you with a large selection of Spanish wines and beers such as Alhambra or the typical Mahou."