|Read time 3 mins
Glasgow is the largest of Scotland's cities and only a short journey from Edinburgh by road or rail.
Famous for culture after winning the European City of Culture award in 1990 and nominated City of Architecture and Design in 1999, Glasgow has a very friendly, diverse and individual style steeped in famous Scottish traditions.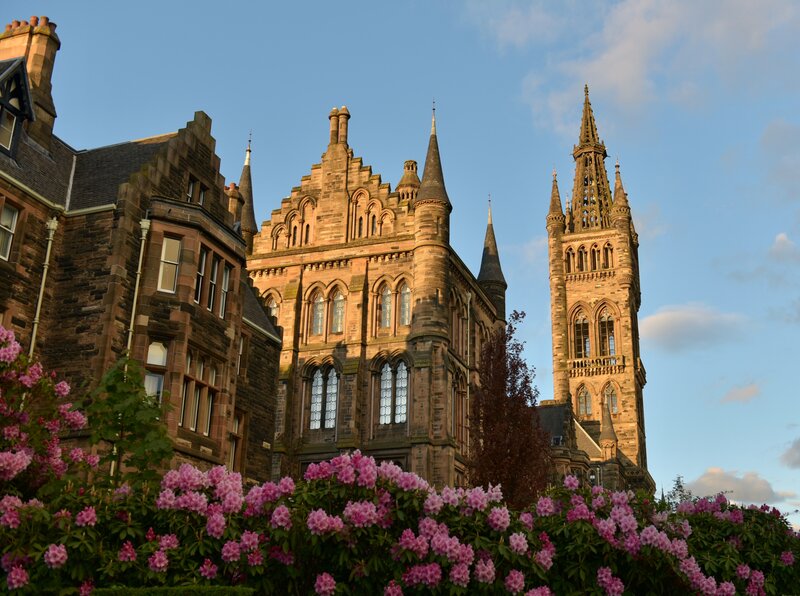 "

Like every top city, Glasgow is adorned with lots of things to do.
What things to do in Glasgow for free?
Like every top city, Glasgow is adorned with lots of things to do, including various attractions in the form of museums, galleries, an array of architecture, great shops, lively nightlife and a fabulous selection of restaurants and bars.
Here are some of the top attractions that are a must-see.
Kelvingrove Art Gallery
Kelvingrove Art Gallery is free to enter and features 22 individually-themed galleries with a wide range of internationally famous collections.
Displays include natural history, art, war, arms, armoury and there's even a Spitfire dangling from the West Court's ceiling.
Different periods of history can be seen and enjoyed here.
The gallery also has Salvador Dali's original 'Christ of St John of the Cross' and Sir Roger, the Asian elephant, another much-visited favourite.
There's also a café, restaurant and gift shop.
The Riverside Museum of Transport and Travel
This museum won the European Museum of the Year award in 2013 and is another free-to-enter attraction that's home to 3000 art and history objects, including classic cars, bicycles, skateboards, prams and trains.
There's even a re-created old cobbled Glasgow street with shops dating back over 100 years.
The museum is on the banks of the River Clyde with the Tall Ship, Glenlee, moored on the shore, which is also free to enter and an adventure in itself!
Another historic attraction can be found just outside Glasgow at New Lanark, a UNESCO heritage site incorporating cotton mills and a beautiful waterfall.
The Necropolis, Glasgow
Adjacent to Glasgow Cathedral, this beautiful Victorian cemetery is a place of wondrous architecture and sculpture that's steeped in history.
About 50,000 burials have happened here and there are about 3,500 tombs to see.
Built-in 1831 in the Revival architectural style, the Necropolis has a monument on a hill dedicated to John Knox, leader of the Scottish Reformation, dating back to 1825.
A guided walking tour of this enormous 37-acre cemetery is also available with the Friends of Glasgow Necropolis group.
The West End
The West End district in Glasgow includes Kelvingrove Park and Glasgow University and has so many things to do and attractions to visit.
Soak in the surroundings with beautiful and elegant architecture, and visit cafés, pubs, bars, restaurants, and shops.
There's also the quirky Grosvenor independent cinema showing a range of old and classic films.
City Chambers
With a dominant position in George Square, Glasgow City Chambers, established in 1888, is one of the most impressive buildings symbolising history and government and is the seat of Glasgow City Council.
A tour of the City Chambers is the best way to see the building and these take place twice daily.
What else should I see in Glasgow?
Tennents Wellpark Brewery
As well as top music venues, Glasgow is famous for its beer and the world-renowned Tennents brewery encompasses over 450 years of tradition, having brewed many award-winning beers.
You can discover all about Tennents in the Visitor Centre by joining one of their pre-bookable tours.
Glasgow Science Centre
Glasgow Science Centre deserves a whole day to be explored fully and is a great family attraction presenting science, history and interactive technology in original and enthralling ways.
Set in an amazingly modern and impressive building that's a sight to behold in itself, the displays are interactive with various activities for everyone to get involved in.
There's a planetarium, a state-of-the-art cinema, and features about space and life on earth.
Events are held at the centre throughout the year, including themed activities and fancy dress competitions each Halloween!
Hampden Football Stadium
Scotland's national stadium is Hampden Park, home of the Scottish Football Association, situated in the Mount Florida area of Glasgow and has seen some of the world's finest footballing moments at club, national, and international levels.
The stadium was refurbished at the end of the 20th century and Hampden enjoys UEFA's coveted five-star status.
The Hampden Experience tour is excellent and includes a visit to the stadium and access to one of the best football museums in the world, which includes the Scottish Football Hall of Fame.
Other major events at Hampden include the regular staging of major rock concerts, making this one of Glasgow's most popular attractions.