Halloween Events in Glasgow
|Read time 2 mins
For many people, Halloween is one of the most exciting festivals on the calendar.
Glasgow has no shortage of events to ensure each year's celebration is truly memorable for all the family.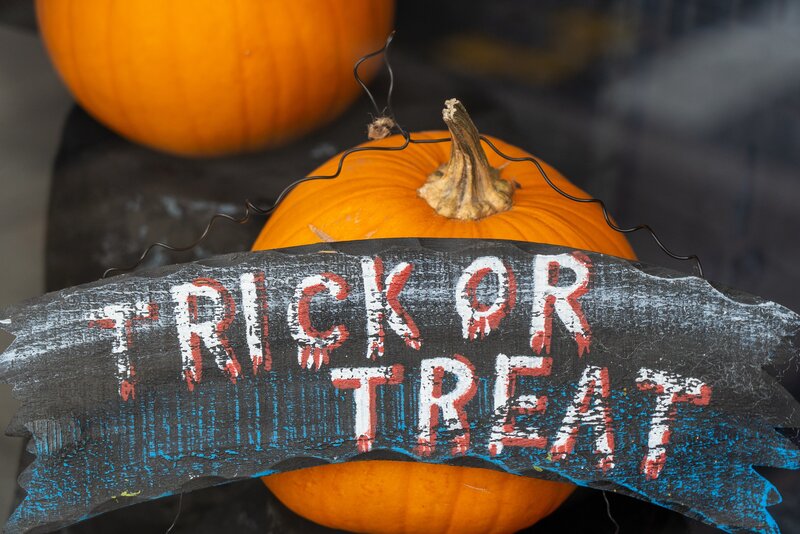 "

Glasgow Science Centre offer up some creepy fun each year with family-friendly events.
Halloween events in Glasgow
Read on for our rundown of some of the city of Glasgow's biggest Halloween events.
GlasGLOW
GlasGLOW is an annual event hosted at the Glasgow Botanic Gardens.
Enjoy a 60-minute outdoor adventure bringing light to the darker months of the year.
There are also plenty of places to eat, including toasted marshmallows!
Halloween trail at Pollok House
Pollok House, located in the stunning Pollok Country Park in Glasgow, offers family fun throughout the year.
At Halloween, they offer events for children, such as spooky trails in which clues lead you to a witch!
In 1677 six people were found guilty of witchcraft and sentenced to death at Pollok House, so the site has a haunted history...
Glasgow Science Centre
Glasgow Science Centre offer up some creepy fun each year with family-friendly events.
With fancy dress parties and Halloween-themed activities, this is a great opportunity to have fun and learn lots of new facts!
Scotland's Theme Park and Loch Lomond
Moving further afield, there are outdoor Halloween activities to enjoy outside of the city centre.
At M&Ds, Scotland's Theme Park in Lanarkshire, families can enjoy pumpkin picking, ghost stories and seasonal arts and crafts.
Further north, at Loch Lomond, there is a Fairy Trail on offer.
Explore the enchanted Fairy Homes and follow the clues to make your way around the trail.
Visit Stirling Castle
Stirling Castle is another great day trip from Glasgow.
Dating from the 12th century, the castle has played an important role in Scotland's history.
There is reportedly a Highlander ghost who roams Stirling Castle, dressed in a kilt.
Visitors have apparently spoken with him, thinking he was a tour guide!
There is another ghost resident at the castle, the Green Lady, thought to be a servant of Mary Queen of Scots.
Edinburgh at Halloween
No trip to Scotland is complete without a visit to the stunning capital, Edinburgh.
Visit on Halloween and enjoy the Samhuinn Fire Festival, run by the Beltane Fire Society.
This ancient tradition celebrates the change in season from harvest to winter and includes spectacular street performances.
Autumn walks near Glasgow
If you have had your fill of spooky goings on, there are plenty of beautiful autumnal walks to enjoy near Glasgow.
Rouken Glen, located around 6 miles south of the city centre, offers traditional Victorian garden features, such as a walled garden, as well as a woodland glen.
There are also the remains of a 16th-century mill to explore.
To the north of the city, we find Mugdock Country Park, full of lochs, moors and even WWII gun sites.
With plenty of paths this is a great place to enjoy the outdoors.
Also to the north of Glasgow is Campsie Glen, where walkers can choose from two routes.
The first is a lower route which passes through picnic areas, while the other, higher route climbs up the glen, ending at a waterfall.
Book a self-catering holiday let for Halloween
Feeling inspired to stay with Reserve Apartments in Glasgow this coming Halloween?
Browse our Glasgow self-catering apartments and book today!